Stylish Functional Pavers & Retaining Walls
Well-trimmed trees and shrubs along with a mowed lawn aren't enough to distinguish your landscaping. You need those extra touches to truly set your home apart from others in the neighborhood. Total Concepts Landscape & Design shows you how to create a signature look with paver installation and retaining wall construction.
For your peace of mind, we install all pavers under ICPI guidelines and retaining walls under NCMA guidelines.
Landscape Construction
Whether you're looking to revive your existing landscape or to create a completely new look, Total Concepts Landscape & Design can help make your dreams a reality. Put our experienced team to work on your landscaping project to create a beautiful outdoor space for you and your family to enjoy. We have the experience, staff, and equipment to manage projects of any size and will help your home or business stand out.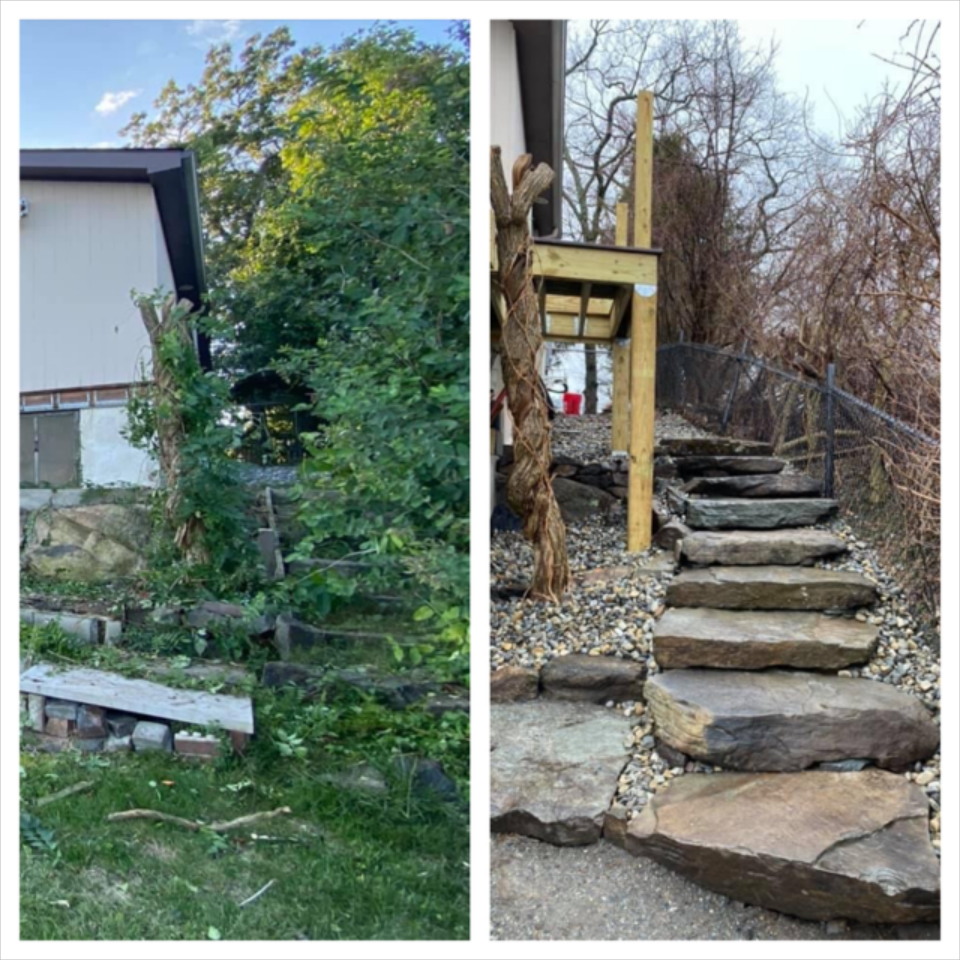 Landscaping & Landscape Design
Total Concepts Landscape & Design is an experienced landscaping contractor specializing in residential landscaping projects including sprinkler systems and drainage, fencing, custom patios and more.
Our experience with a variety of materials means we can help you create an outdoor space with a look and feel that's right for your home and family. Whether you're looking for retaining walls or rock for your garden, perimeter privacy fencing for your yard, or a gated area to keep kids and pets out of the pool area, Total Concepts Landscape & Design can help make your space look and function great.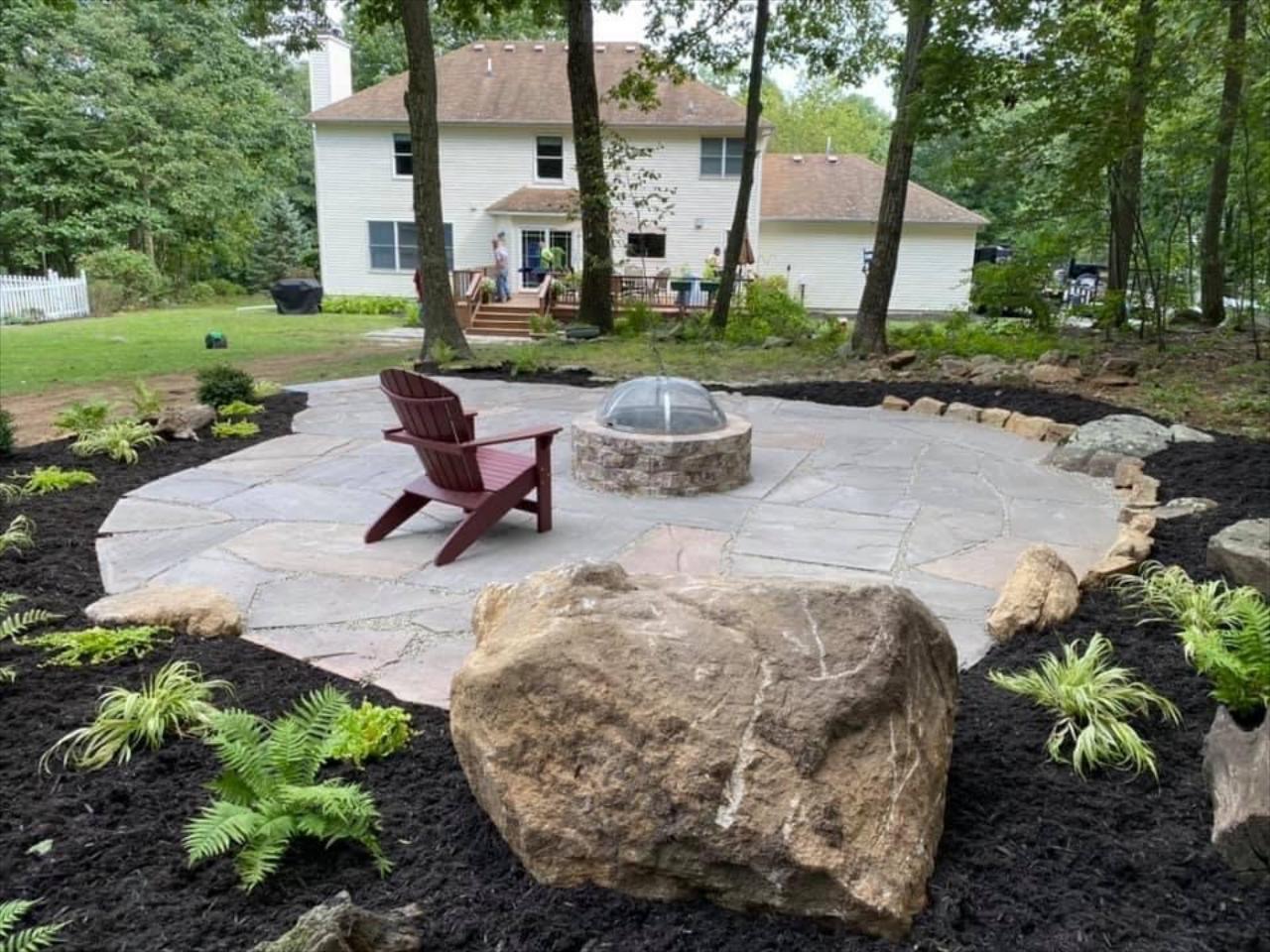 Hardscaping
Our experience with concrete materials means we can help you create a custom decorative concrete surface perfect for your project. Using a variety of colors, stains, stamps, and patterns, we can create a unique surface for your patio, walkways, or retaining walls. We can give you a unique look for your next concrete project or create a distinct style for your outdoor areas or match your existing decor. If you're looking to repair or upgrade your outdoor areas, contact Total Concepts Landscape & Design and let us tell you more about how we can help.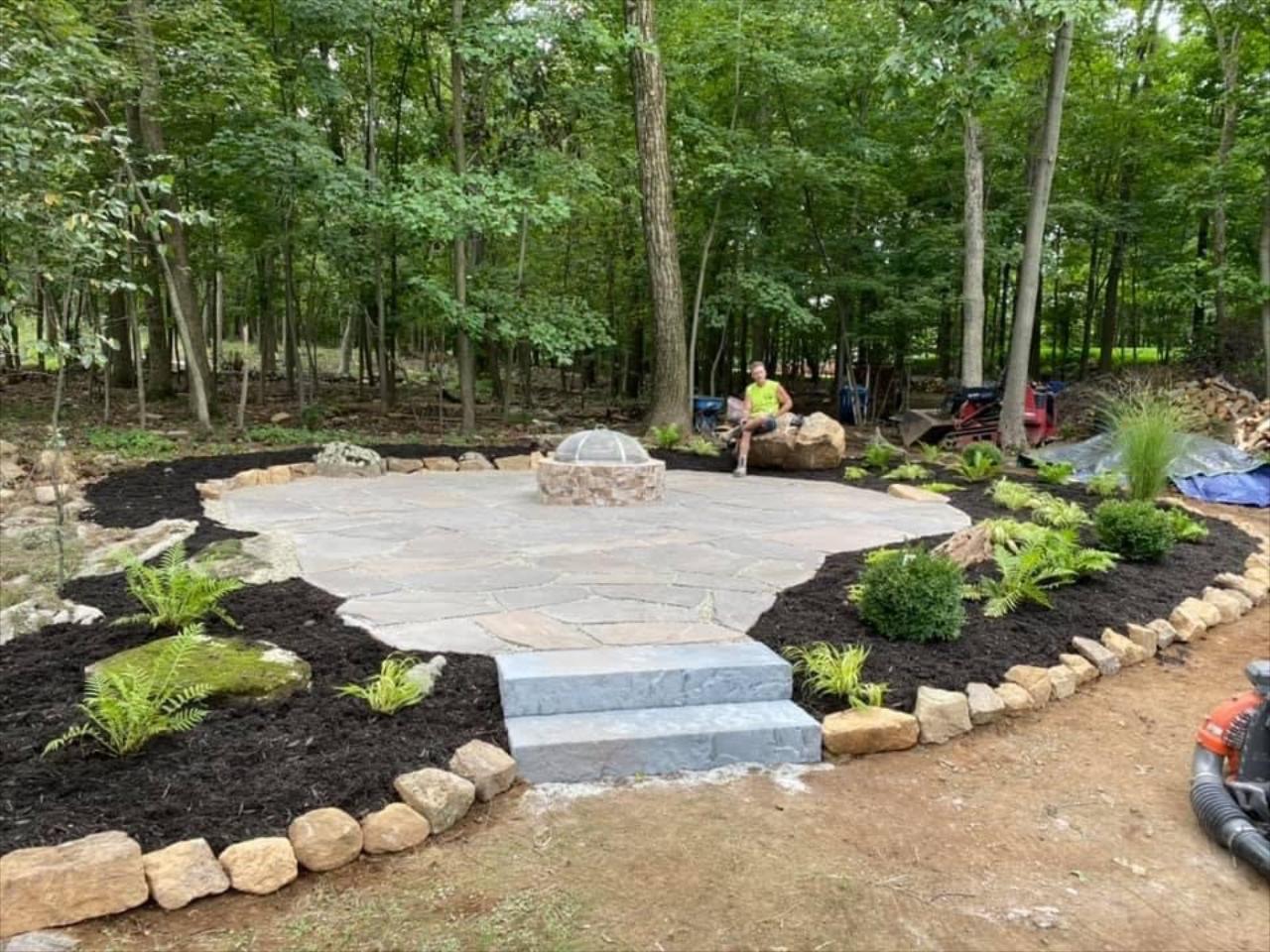 Planting & Mulching
Total Concepts Landscape & Design makes it easy to get and maintain a great looking green space for your home or business with professional landscaping services. We'll help select and install the right plants and materials to help improve the curb appeal of your property. Our experienced crews work efficiently to help minimize disruption to your daily activities or customers while ensuring that plants and materials are installed properly for years of enjoyment. Contact Total Concepts Landscape & Design today for more information or to see how we can help save you time, money, and effort with our full line up of professional landscaping services. We look forward to working with you.
Drainage
Unique challenges require customized solutions. Our team works with each new client to evaluate needs and set goals for each phase of the project. We take pride in being able to offer robust solutions while providing personalized service and high-quality products and materials. We offer a dedicated and motivated staff that will work with you through each phase of your project. We are focused on meeting your specific needs and goals while providing consistent, repeatable results. If you've been looking for solutions and looking for the right partner for your next project, contact us today and let us talk with you about how we can make the difference.
We look forward to working with you.
Sod Installation
Starting a new lawn can be a big job. Put our experience to work for you! Total Concepts Landscape & Design has the experience to help you get grass growing in your new or restored lawn. Whether growing grass from the seed or installing sod, we can help you establish a beautiful, green lawn quickly.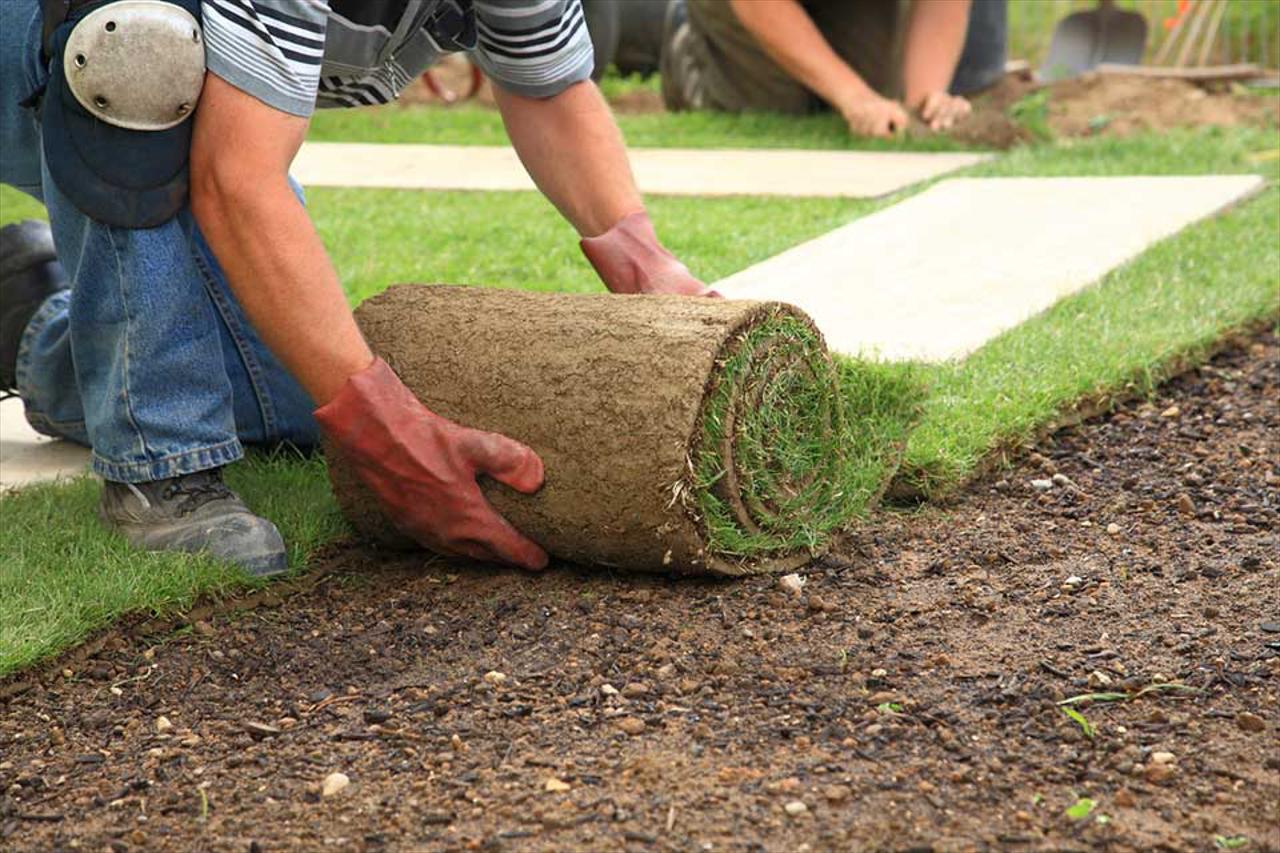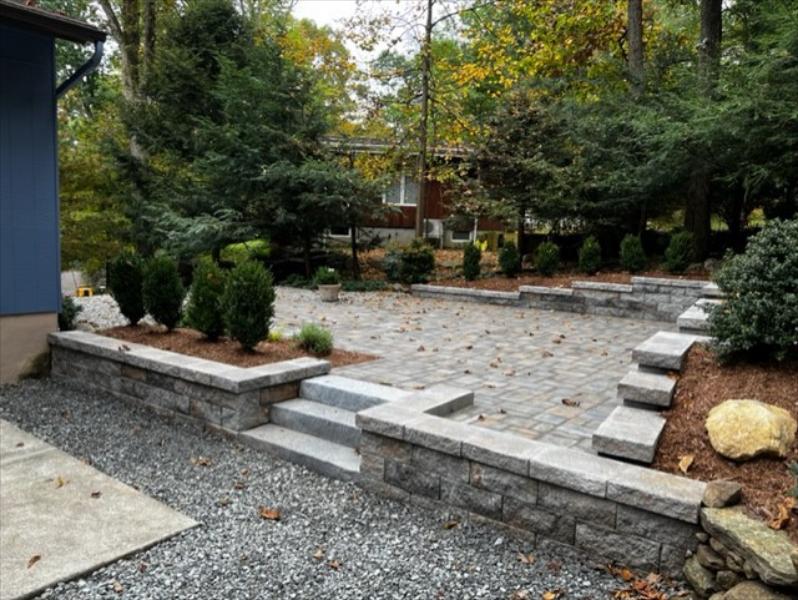 ICPI & NCMA
Installing hardscape on your property is not as easy as it seems. Some DIY websites emphasize the ease of laying pavers for a patio, driveway, footpath, or other hardscape. These sites want homeowners to think all they need is brick, gravel, a rake, and a mallet.
Our crew has over 20 years in the landscaping industry, serving homeowners in Sparta, New Jersey, and all of Sussex and Morris counties. We know how to design and install hardscape. To endure weather and erosion while maintaining the enhancements you desire, we will use the correct products on your property.
DIY sites do not provide homeowners with a professional on-site assessment unique to your property. Only a professional mason and designer can offer the total package customized to your property and objectives.
We recognize the Interlocking Concrete Pavement Institute (ICPI) as the leading authority when it comes to concrete pavers. ICPI has developed technical guidelines for all quality landscapers to follow to ensure that the pavement systems its members install offer durability, life-cycle, and aesthetics through sustainability, pavement systems, design, installation, and maintenance.
If you're not fully educated on all the particulars of these standards, it is in your best interest to do business with someone who is educated. Considerations include the proper materials, tools, understanding the foundation, grading, drainage, installation, finishing, and maintenance necessary when installing your patio, driveway, footpath, or other hardscape. It's important to use your investment dollars wisely and find a professional you trust.
It's also essential to choose the proper materials for your project. Not all pavers are created equal. Not all pavers will sustain the weight of vehicles and are not for use in driveways. Interlocking concrete pavers provide many long term advantages, according to ICPI.
Bottom line: It's ok to do some homework online, as you are doing now. Read about the differences in paver types and their uses, check out creative designs, and learn all you can about installation process and maintenance. Just as it is important to properly prepare the foundation for your hardscape, your new knowledge base will also properly prepare you when speaking with your professional landscaper about your project. However, when it comes to actually doing the work, protect your investment and property and call a professional! Total Concepts has now completed the ICPI & NCMA educational classes to give you a peace of mind that will provide the proper installation for the beautification of your property.